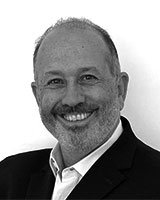 Matthew C. Le Merle
Matthew Le Merle is co-founder and Managing Partner of Fifth Era and of Keiretsu Capital - the most active early stage venture investors backing almost 200 companies a year. Matthew is a manager of Blockchain Coinvestors, the world's leading blockchain venture fund of funds. He is also Chairman of CAH and Securitize (Europe), Vice Chairman SFOX and an advisor at Warburg Pincus.
Blockchain Coinvestors has a strategy of being an investor in the leading Blockchain venture firms including 1Confirmation, 1kx, Blockchain.com Ventures, Blockchain Capital, Castle Island, Digital Currency Group, Fabric, Future\Perfect, IDEO and Pantera.
Matthew is an advisor and/or investor at a number of Blockchain projects including BitBull, Bitwise, Codex, Hadron, Liquineq, and Spark.
Matthew's career has spanned being a global strategy advisor, professional services firm leader, corporate operating executive, private equity and venture capital investor, and board director. He spent 21 years as a strategy, operations and corporate finance advisor with McKinsey & Company, and as a practice leader with A.T. Kearney and Monitor Group where he led both firms' West Coast practices and at Booz & Company. He was also a corporate executive at Gap Inc. where he was SVP strategy and corporate development and SVP global marketing.
Matthew is an adjunct professor at Singularity University, bestselling author (Blockchain Competitive Advantage, Corporate Innovation in the Fifth Era, Build your Fortune in the Fifth Era and Second Chance) and keynote speaker. He received a B.A. (Double First) and Master's from Christ Church, Oxford, and an MBA from the Stanford Graduate School of Business. He was born in London, UK, and is now a dual US/UK citizen and lives in San Francisco and London, UK with his wife, Alison Davis. They have five adult children.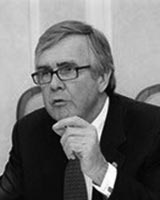 Lord (JD) Waverley
Lord (JD) Waverley is an independent member of the House of Lords, entering the United Kingdom Parliament in 1993. He contributes regularly to proceedings on international issues, addressing many challenging issues of the day.
He sits as Vice Chair to the Fintech & Blockchain All-Party Parliamentary Groups. Key activities undertaken at these groups range from: improving financial inclusion to the potential applications of transformative technologies such as the 'blockchain' and enabling a sound regulatory framework to underpin the UK to become a world leader in FinTech. Lord Waverley is also the founder of SUPPLYFINDER.COM a platform that is focused on providing a Trade ecosystem platform to all Emerging markets with a range of services in both the public and key private sector space.
Lord Waverley has received State decorations from Colombia, Kazakhstan and Kyrgyzstan, been honoured with a Yoruba Chieftaincy in Nigeria and is the recipient of the CEO Club BURJ award as Ambassador for British Business.