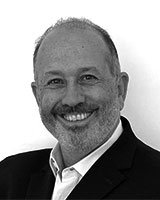 Matthew C. Le Merle
Matthew Le Merle is co-founder and Managing Partner of Fifth Era and of Keiretsu Capital - the most active early stage venture investors backing almost 200 companies a year. Matthew is a manager of Blockchain Coinvestors, the world's leading blockchain venture fund of funds. He is also Chairman of CAH and Securitize (Europe), Vice Chairman SFOX and an advisor at Warburg Pincus.
Blockchain Coinvestors has a strategy of being an investor in the leading Blockchain venture firms including 1Confirmation, 1kx, Blockchain.com Ventures, Blockchain Capital, Castle Island, Digital Currency Group, Fabric, Future\Perfect, IDEO and Pantera.
Matthew is an advisor and/or investor at a number of Blockchain projects including BitBull, Bitwise, Codex, Hadron, Liquineq, and Spark.
Matthew's career has spanned being a global strategy advisor, professional services firm leader, corporate operating executive, private equity and venture capital investor, and board director. He spent 21 years as a strategy, operations and corporate finance advisor with McKinsey & Company, and as a practice leader with A.T. Kearney and Monitor Group where he led both firms' West Coast practices and at Booz & Company. He was also a corporate executive at Gap Inc. where he was SVP strategy and corporate development and SVP global marketing.
Matthew is an adjunct professor at Singularity University, bestselling author (Blockchain Competitive Advantage, Corporate Innovation in the Fifth Era, Build your Fortune in the Fifth Era and Second Chance) and keynote speaker. He received a B.A. (Double First) and Master's from Christ Church, Oxford, and an MBA from the Stanford Graduate School of Business. He was born in London, UK, and is now a dual US/UK citizen and lives in San Francisco and London, UK with his wife, Alison Davis. They have five adult children.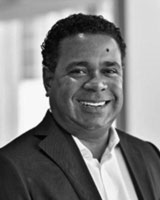 Kyle Williams
Kyle is head of the EMEA Corporate, Finance and Consumer Banking Legal Group within the Legal Department. He is a member of the Structured Investment Products Committee and the Deposit Pricing and Acquisition Subcommittee, and serves as counsel to the Goldman Sachs International (GSI) Asset and Liability Committee and the GSI Bank Asset and Liability Committee. Kyle is also co-chair of the Firmwide Black Network in Europe. Prior to moving to London, he worked in Treasury Legal in New York for four years. Kyle joined Goldman Sachs in 2006 as a vice president and was named managing director in 2013.
Prior to joining the firm, Kyle worked for the law firm Davis, Polk & Wardwell in New York City in the capital markets and structured products practice groups.
Kyle is a member of the National Council for Washington University School of Law and serves on the Advisory Board for the New Silk Road Forum in London.
Kyle earned a BA in Finance from California State Polytechnic University, Pomona in 1996 and a JD from Washington University Law School in 2001.